One of the main reasons why most business owners make costly marketing decisions is because they don't know their numbers.
They don't have a clue where they are.
They don't know what's happening in their marketing.
And they don't know what's working (and what's not.)
That's why they end up making decisions based on gut.
If you want to know your numbers with a high degree of accuracy…
And, avoid the costly marketing mistakes most business owners make…
You've got to use tools like Google Analytics, Google Tag Manager or maybe even Google Data Studio.
At this point you've most likely seen or heard about training programs designed to teach you how to use these tools — you may have even tried some of them before.
BUT…
Sometimes, you need and want More.
More Customization, a program that is tailored to your specific needs… More Personalized Support, to ensure you're getting the right setup done… And you need One-on-One Guidance, to make sure you and your team have the skills to get Results!
After working with Measurement Marketing Instructors (through Private Guided Training), I've finally been able to understand where my conversions are coming from. Now, I make much better decisions about what to keep and what to remove in my marketing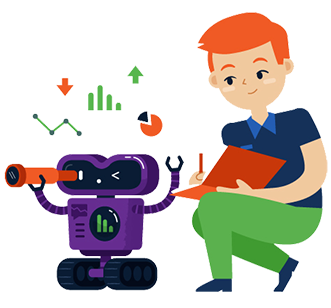 That's what Private Guided Training is all about!
In a nutshell, the Private Guided Training program is our way of providing you a personalized program for:
Speeding up the implementation of the 5 Pillars of Measurement Marketing in your business
Simplifying the setup and use of Google Analytics, Google Tag Manager, and Google Data Studio
Helping you get clear on the data that matters to achieving your business goals
Want more details? Great! Get more information below…
Here's How Your
Private Guided Training Works
Private Guided Training is an all-inclusive personalized training to help you setup your Google Analytics, Google Tag Manager and Google Data Studio, so you can make faster, easier and better marketing decisions.
Customized Curriculum To Ensure Your Team Gets Results…

The biggest benefit (of Private Guided Training) is getting the ability to answer a business question through GA, GTM, etc… AND… knowing Measurement Marketing Instructors are there to help.
Not being able to answer an Executive's question is extremely scary. I don't have to worry about this anymore.
You tell us where you want to go. We'll help you get there.
As a Private Guided Training client, you start with a kick-off call with your instructor to figure out…
What questions you want your data to answer
What numbers you need to measure
And, what actions you'll take based on the answers you get
Then, we'll create a customized curriculum specifically for you and your team to implement.
And, we'll be with you every step of the way!
Monthly Workshop Calls With Your Measurement Marketing Instructor

Every month, you and your team hop on a call with your instructor to review what you've learned, go over questions and discuss your next steps.
Your instructors live and breathe measurement marketing everyday. That means they understand measurement… And they know marketing.
They're there to…
Make sure you and your team gets the answers to the questions you have.
Have a "fresh pair of eyes" to double check that you have the right setup.
Help you make sure you're measuring the right stuff.
With your instructor, there's a sense of accountability, direction, and support every step of the way, so you and your team can stay up-to-date and on target.
Anyone that is serious about their business needs to be aware of their numbers and online data, using GTM (Google Tag Manager), GA (Google Analytics) and Google Sheets for the reporting – all of which your instructor covers in this program are a necessity.
Get this set up earlier rather than later, that way your naming conventions and other things you set up can all be aligned and make it way easier for you moving forward.
I highly recommend this training to anyone that needs to know the ins and outs of GA/GTM.
Exclusive Slack Channel For Personalized Support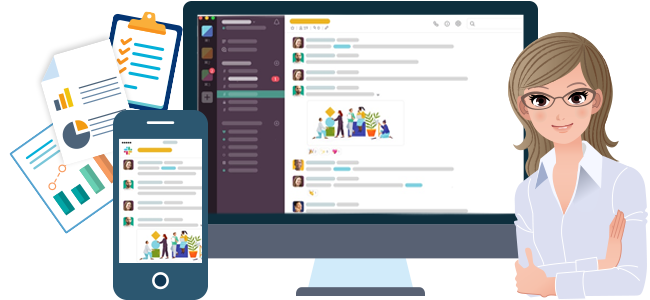 Of course, in between the monthly workshop calls with your instructor, you'll encounter questions along the way.
That's why Private Guided Training clients also get dedicated access to a private Slack channel with both your team and ours in it.
You'll be able to reach out to an instructor at any time.
You can send questions, screenshots or video files. And, your instructor will be able to review your team's progress, offer insights, and check-in with you to provide support and guidance.
With Private Guided Training, you always have someone you can count on for your measurement marketing needs.
Private Guided Training is fantastic! Mercer and their measurement marketing instructors are so clear and easy to understand, they answers any question, until we understand it.
Your Curriculum Covers The
5 Pillars Of Measurement Marketing

STEP #1: PLANNING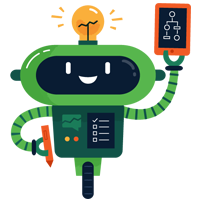 It's all about knowing which questions to ask, what information is important to measure and what are you going to do with this information once you get them.



STEP #2: BUILDING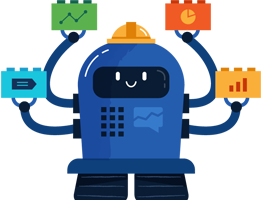 Once you get the planning down, you can begin setting up the tools like Google Tag Manager and Google Analytics to make sure you're getting the right information at the right time.

STEP #3: REPORTING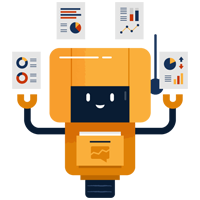 Then, we're going deep into Google Analytics reports, tracking your funnels and using tools like Google Data Studio, so you can create dashboards you can actually use.



STEP #4: FORECASTING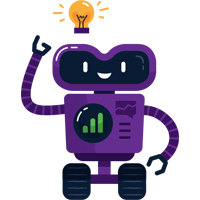 Now that you have your numbers, you can begin to forecast not just the results but HOW are you getting those results. You can forecast what will happen in the next few weeks or even months based on the previous results you get on your dashboard.

STEP #5: OPTIMIZING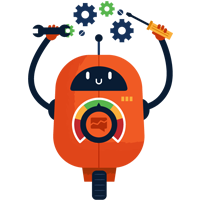 Finally, you can now measure how your funnel is currently working against your forecast. With those insights, you can obviously see what's broken and what's working in your marketing. If it's broken, you can fix it. If it's working, you can scale it. If you can't scale it anymore, then you can build a new funnel.
Can you see how valuable it is to measure your marketing?
Access to Measurement Marketing Academy

Measurement Marketing Academy is your best resource for any of your measurement marketing needs.
Here's a fraction of what you get inside the academy: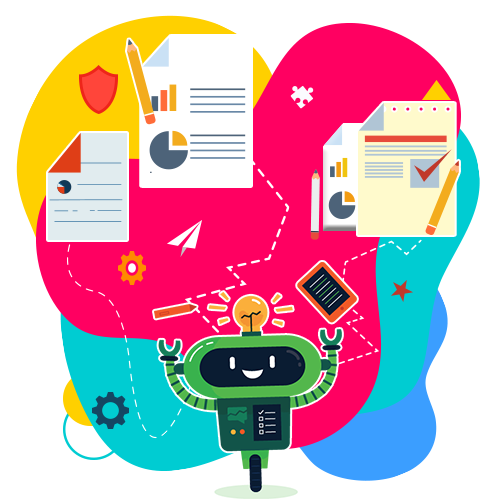 Individual courses Designed to give you quick WINS

Inside the academy, you get W.I.N. Courses. W.I.N. stands for "What I Need" and every course is designed to be short, simple and on point so you can quickly improve your measurement marketing skills.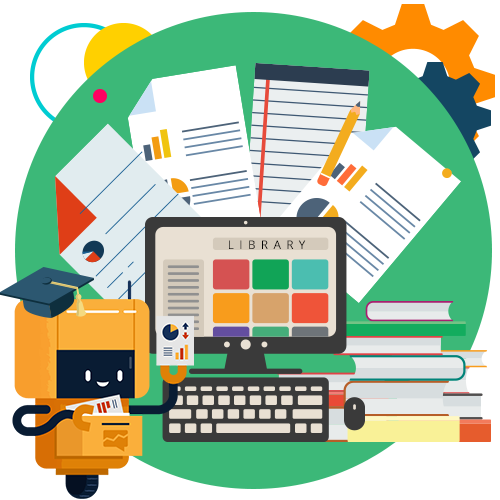 Library of on-demand workshops to get immediate answers
You also get access to the Academy's "Workshop Library" that has over 100+ on-demand video workshops which are designed to give you immediate answers.
All you need to do is pop in a question in the Library's "search" feature and you'll see a list of workshops to can help you get moving.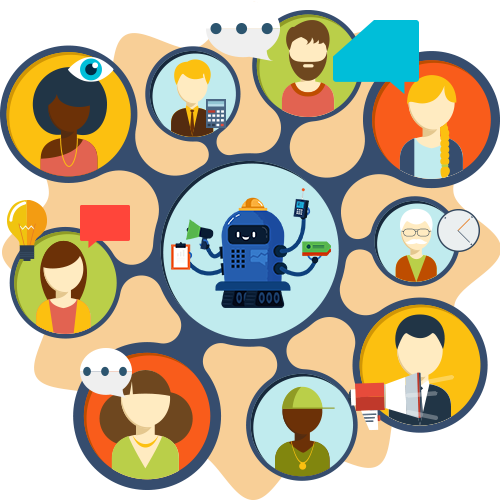 Weekly group coaching to get you unstuck and get going
You also get what is known as "Academy Office Hours Q&A." This is the best place to talk through your situation, share screens and ask questions to help you get going on your measurement marketing setup.
Totally worth it. I love being able to learn this kind of thing and be able to track and see things that we weren't able to before. My boss is particularly excited about being able to see WHERE our customers are coming from!
Look At What Others Are Saying

Before, we just want to set up tracking across multiple domains, ability to track multiple conversions and goals. Today, Not flying blind anymore. We can see where people are going and where they are falling off
I knew Google Analytics existed and that I could see traffic data, but I didn't know how to give that data any meaning. Julie and Mercer were so incredibly patient with my and my questions, which were numerous. Now I feel quite confident that I can track sales conversions, I can see how my emails are performing (that's a big one right there), and I can make sense of the information Analytics is collecting. We are able to make business decisions based on the data.
The reason we join Private Guided Training is to obtain more in-depth knowledge about how to use Google Analytics. Now, we are seeing how people use the website and where we need to make changes/optimize.
I had no idea how to use Google Analytics other than just looking at which pages are being viewed by visitors before. After joining Private Guided Training, got a lot more clear data I can use to set up meaningful reports to see exactly how my funnels and websites function
Are You Ready To Get Private Guided Training?

Know your numbers and improve your marketing
Follow a program made just for you and your team
Get the support you deserve
Work with world-class instructors
No more feeling stuck and overwhelmed
Get clarity and predictability
Tested and proven coaching method
Get guidance for your whole team as long as you need it.
It's Time To Make A Decision

Figure This Out On Your Own
If you're willing to try, fail, try and fail again until you figure out what's working and what's not in your marketing, you can do it and that's fine…
But it might take you a lot longer.
(Not to mention the stress confusion and headache of figuring this out on your own.)
Hire Someone To Do This For You
If you have the budget and you don't want to think about the setup, this is fine too.
But you'll be at the mercy of someone else — if they don't do the work, you'll be stuck measuring — and it will cost you at least $15K or more for one complete setup.
(Not to mention the retainer fees to maintain and update your dashboards and the systems they've built).
OR… Have Somebody To Guide Your Team For A Low-Risk And Much Smaller Investment

You get a customized curriculum created just for you and your team.
You get private support from your measurement marketing instructor who is dedicated to helping your team.
And you'll have a very valuable skill in-house that will change your marketing forever.
Copyright 2020 MeasurementMarketing.io