Get Exactly What You Need to Unlock the Power of

Google Analytics, Google Tag Manager, Dashboards, and Measurement Strategy
The Most Complete Measurement Training and Support System for Marketers…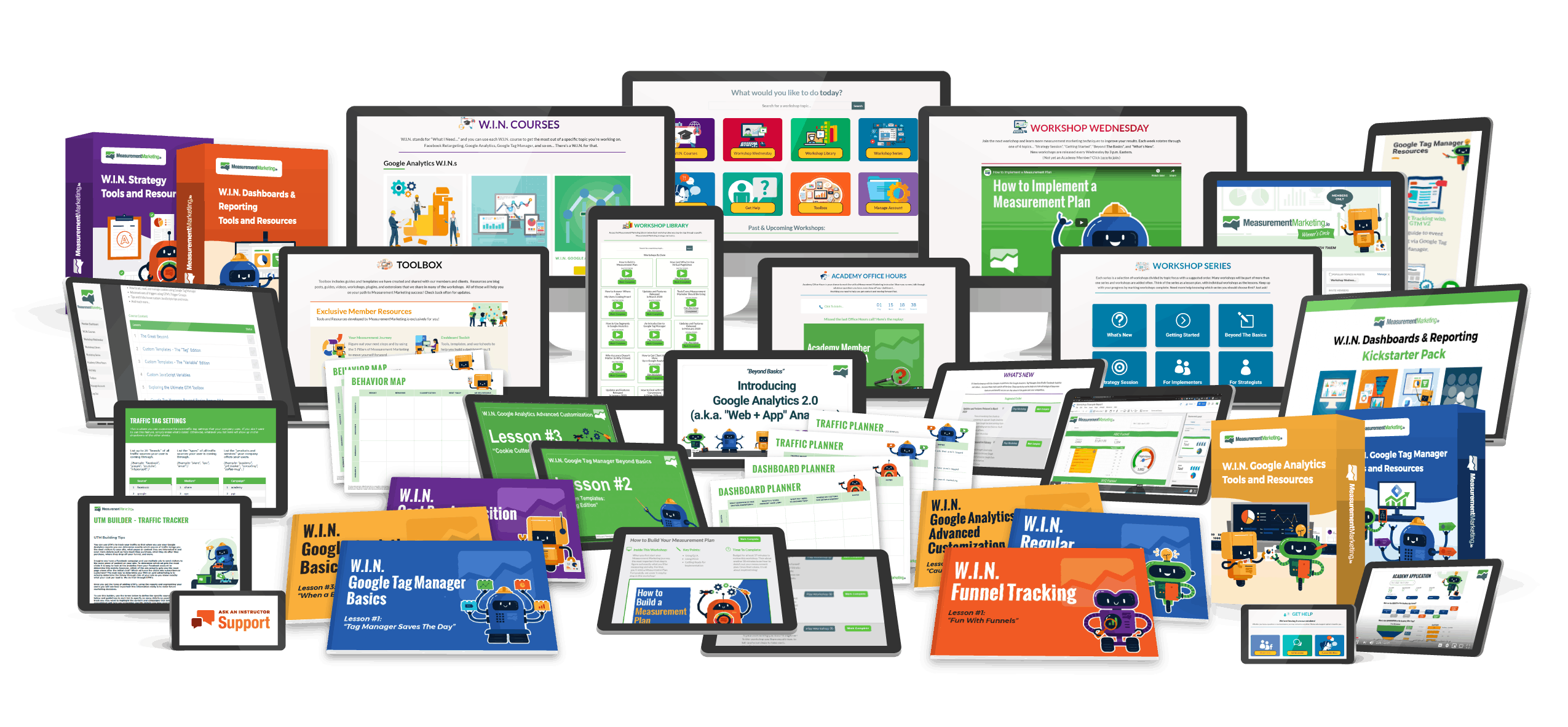 Introducing…
Measurement Marketing Academy
The "Roadmap" to Unlocking the Full Potential of Google Analytics (and Google Analytics 4)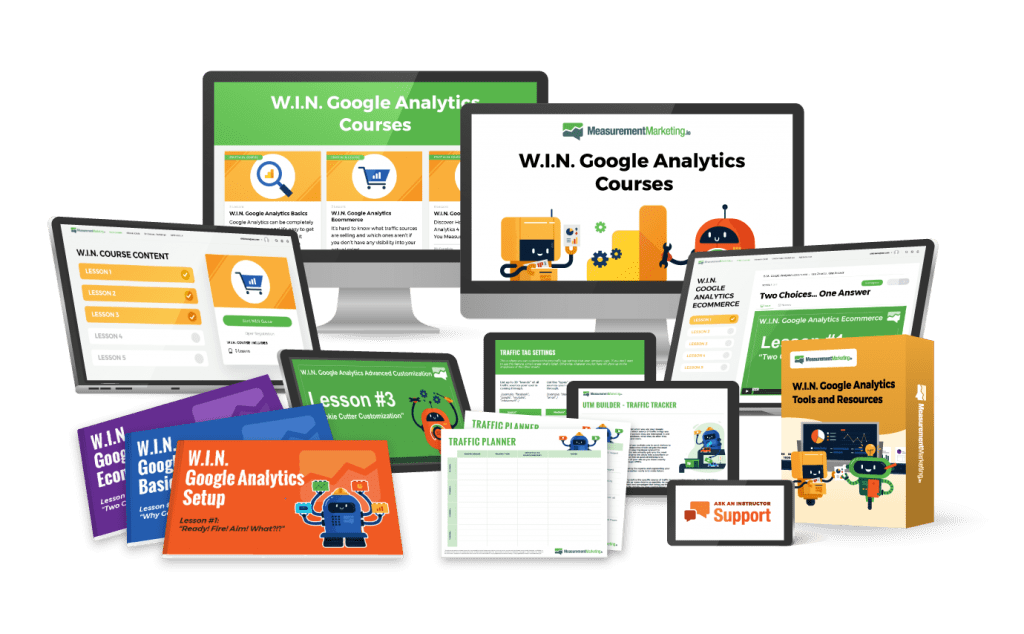 What you'll discover in the Google Analytics courses:
Supercharge Your Measurement and Marketing Results
with Google Tag Manager
What you'll discover in the Google Tag Manager courses: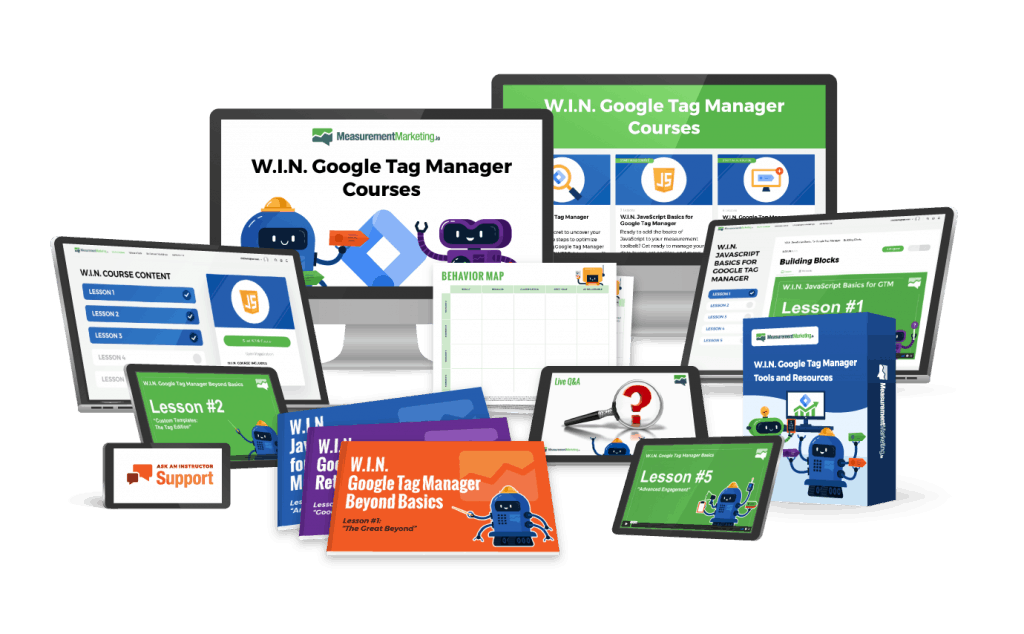 Create Dashboards & Reports to Guide You Towards
Actionable Insights and Fast Action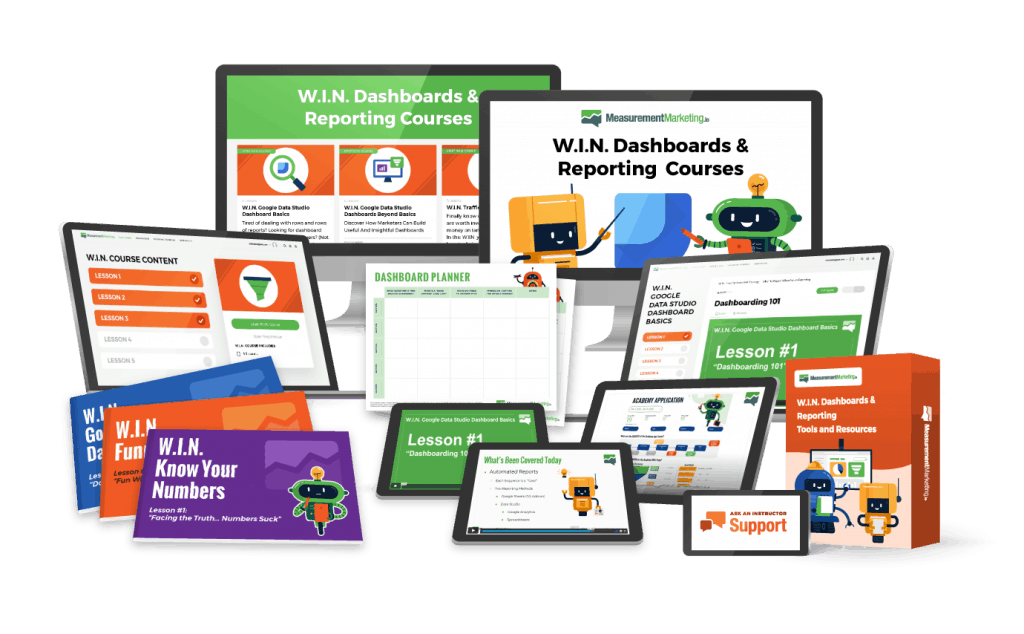 What you'll discover in the Dashboards & Reports courses:
Stay on the Cutting Edge and Ahead of Your Competition with a Measurement Strategy
What you'll discover in the Measurement Strategy courses: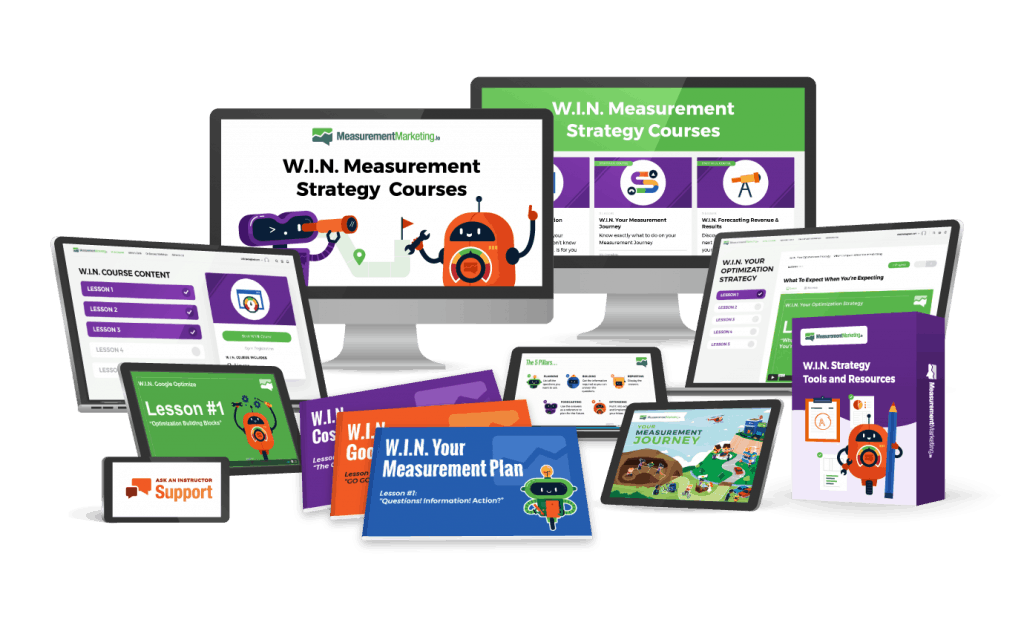 "I think Measurement Marketing Academy is the missing link for every marketer. Before I made my decision more on gut feeling and how much engagement I could note. Now, I have a tool and make my decisions based on data, not on gut. I feel like I found THE missing link."
Melanie Summer
"MeasurementMarketing.io has created a full suite of courses designed for businesses to get clarity on their Google Analytics, Google Tag Manager and more. The courses are thorough and there is something for beginners and more advanced users."
Julian England
"I learned a lot from the Courses and the training was so simple. Definitely worth the time and money!"
Victoria Berman
Unlimited Access to Measurement Marketing Instructors To Help You Get Unstuck and Implementing Fast...
It's common when learning new skills or building a new system to need a helping hand.
With "Ask An Instructor" Support…Your Measurement Marketing Instructor will be there to guide you.
You are not bound by sending just text to communicate your problems or ask questions…
In fact, the team encourages you to send screenshots and/or videos to explain your exact situation so you get the answers you need.

If you have questions like: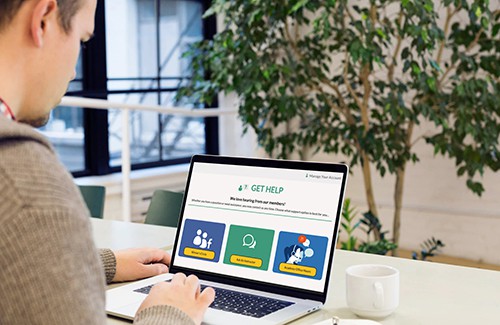 No problem! The "Ask an Instructor" Support System is just like having a Measurement Marketing consultant at your disposal. And, you'll get answers in hours not days.

Instructors will also do complimentary reviews on your account setups and provide custom curriculums for your specific needs.
(This level of support retails for $497/mo but as a Measurement Marketing Academy member, you get UNLIMITED "Ask An Instructor" support for FREE!)
"High-quality training that cuts straight to what matters most: making data whisper to you so you can make decisions more efficiently and without the guesswork. The team is incredibly friendly, patient and genuinely interested in helping you and seeing you succeed. Their support is stellar. No BS, just useful, practical info. If you need to make data work for you or your clients, this is for you. "
Deborah Engelmajer
"[The Instructors] have been SO incredibly helpful and have seriously gone above and beyond. I am WOWed by the amount of support I've received. Measuremarketing.io is a model for how businesses should operate and I'll continue to be a customer and recommend others!!"
Jennifer Grayeb
"Measurement Marketing Instructors have always been quick to respond when I have questions, and never fails to point me towards helpful resources to answer my questions in detail. They help us far beyond the videos, which are also helpful!"
Kim Caswell
Connect with the global

MeasurementMarketing.io

community in the

"Winner's Circle"

...
Stay informed as we release Measurement Marketing news and gain access to a super supportive Private Group filled with measurement marketing-focused marketers just like you.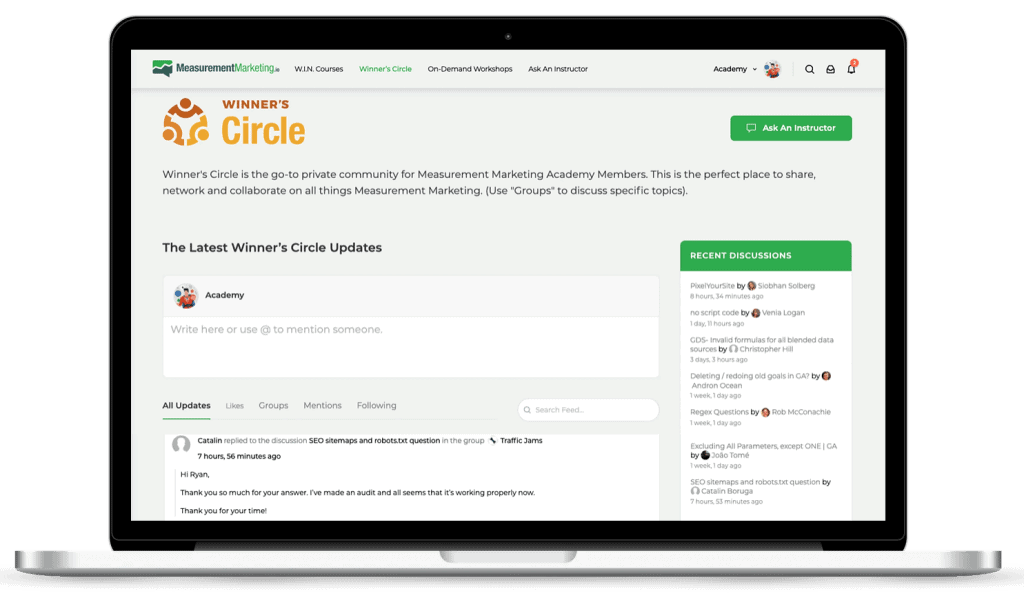 You can ask questions and make connections. Our supportive community will help you tackle even the most complex challenges. Anytime you have a question just jump in the group and fire away.
"[MeasurementMarketing.io's] training is top-notch and the community is a real bonus, full of extremely helpful peeps all willing to advise and help out."
Sara Jones
Here's Everything You Get
With Measurement Marketing Academy...
Get Access to the Measurement Marketing Academy…
Measurement Marketing Academy Annual
BEST VALUE
Best Value for the Money
All Google Analytics Courses
All Google Tag Manager Courses
All Dashboard & Reporting Courses
All Measurement Strategy Courses
All New Courses and Course Updates Included
Unlimited "Ask An Instructor" Support
Private Member's Only Community
Get Measurement Marketing Academy
(Annual)
Includes a 30-Day "Measurement Academy Test Run" + Price Lock Guarantee...
You are protected with a 30-Day "Measurement Marketing Academy Test Run" 100% Money-Back Guarantee.
Dive into the courses and Implement what you learn (if you get stuck you can reach out to your instructor)…
If the Academy doesn't meet your expectations or needs send us a message and you'll receive a prompt and courteous refund.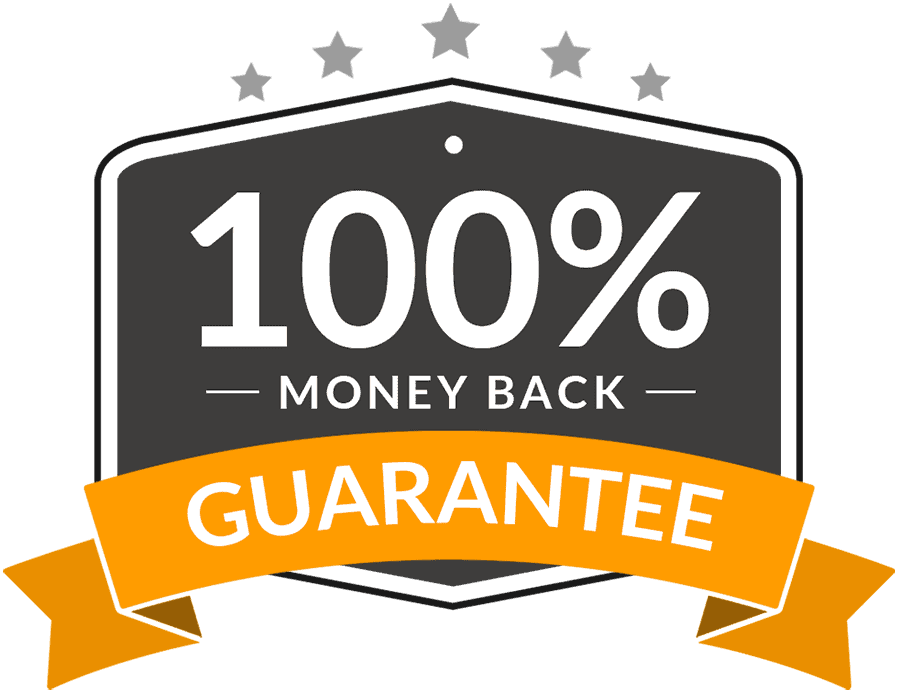 Frequently Asked Questions