Have you made the switch to Google Analytics 4 yet?
If not, you may have recently received an email from Google informing you that if you don't switch to GA4 soon, Google will do it for you… whether you like it or not.
You may have even seen this email from Google.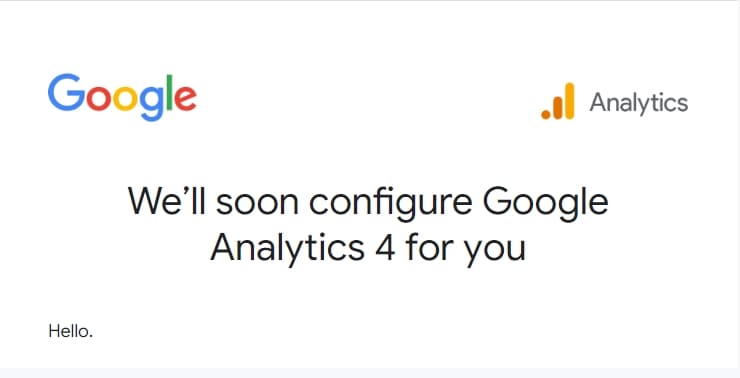 Are you prepared for this? Are you prepared for what happens next?
Google will make a mess of your set up and you'll stop receiving the important data you need to make good marketing decisions.
Maybe you've buried your head in the sand. Maybe you've simply been too busy. After all, you have a business to run. I sympathize but this is going to happen with or without you.
The last thing you want is to let Google migrate your site to Google Analytics 4. You need to take control of the switch. Now you can.
Check out this video training on the simplest and easiest way to migrate to GA4… before Google does it for you and screws everything up.
If you've been afraid to make the switch, don't worry.
How to set up Google Analytics 4 in as little as 10 minutes!
If you've thrown your hands in the air because you simply have no idea exactly what you should be doing, and you find GA4 to be pretty intimidating, check out Academy for Marketers.
GA4 IS intimidating…
Because it's a completely different platform than what you're currently used to seeing.
If you've already tried to do a GA4 migration on your own only to end up frustrated and confused…
Don't worry!
You don't have to do it on your own!
Academy for Marketers has everything you need for profitable measurement, including how to properly set up GA4 the way YOU want.
In the Academy, you'll get all the resources you need to maximize your GA4 data and stay on the cutting-edge of any changes.