Learn What You Need To Start Doing Today To Be Confident In Your Marketing And Improve Your Business Tomorrow – And Forever
Join Any Of These FREE Webinars (Or all three) And Start Using Google Analytics &
Google Tag Manager To Become a Better And More Successful Marketer
Use Google Analytics To Increase Your Traffic And Grow Your Business
(Know Where Every Sale Comes From So You Can Sell More To The Right People)
Find a secret "treasure map" of information that stops you from wasting money on advertising that doesn't convert.
Discover four questions you should know about your customers – and why they are important!
Unlock Hidden Insights With Google Tag Manager
(Engage And Convert Your Prospects On Every Page
Of Your Website)
See how to eliminate inconsistencies in data from different sources. (How to know the truth in your numbers)
Learn new ways to "see" your users engage with your content and sales pages.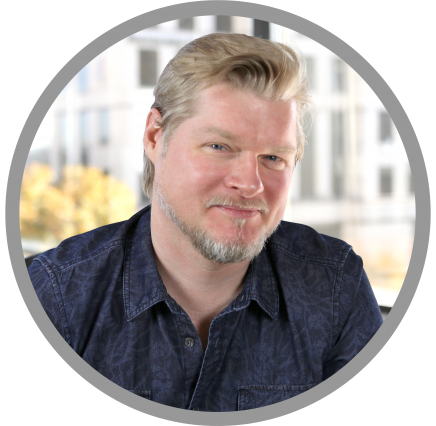 Presented By: Chris Mercer
Chris Mercer, who goes by "Mercer" is the co-owner of Measurement Marketing.io. Apart from training business owners how to measure and improve their sales funnels, he is a top contributor and speaker at multiple analytics and optimizations conferences and blogs like Conversions XL, Conversions Conference, Digital Marketer, Traffic & Conversions Summit, Social Media Examiner and more.

"Knowing your numbers is the key to scaling business quickly. With technology moving at a rapid pace it's now more important than ever before to track all your data and know how to read it… so you can make decisions quickly. The guy I go to for all my analytics training is Chris Mercer. I highly recommend you buy everything he has right away. Learn it, apply it and watch your business grow… you'll thank me!"
Chris Koehl
"Since working with MeasurementMarketing.io, I feel I have so much more data to make decisions that help me become a better marketer. Before I made my decision more on gut feeling and how much engagement I could note. Now, I have a tool and make my decisions based on data, not on gut. I feel like I found THE missing link."
Melanie Summer
"When I have an advanced issue with Google Analytics — I call Mercer. He just flat out knows his stuff when it comes to conversion rate optimization and analytics."
Russ Henneberry
Copyright 2018 MeasurementMarketing.io