Thanks for listening to the Make Marketing Awesome podcast!
Ready to learn more about Measurement Marketing?  Just scroll down to take a look…
Finally Have The Confidence To Make Big Swings That Make The Most Impact On Your Bottom Line
Measurement Marketing changes the way you think about your data so you'll move forward with a strategy that works for your business and your customers.
Save Money On Advertising
KNOW SPECIFICALLY WHAT ADS BRING THE BEST TRAFFIC AND STOP RUNNING ADS THAT DON'T WORK
Increase Conversions
KNOW WHERE, WHAT AND WHY YOUR LEADS ARE ENGAGING SO YOU CAN OPTIMIZE CONTENT AND SALES PAGES.
Change Your Mindset
START MARKETING BASED ON TRUTH AND DATA NOT GUT AND HOPE SO YOU KNOW EXACTLY WHAT TO DO NEXT
Choose The Best Program For You And Your Team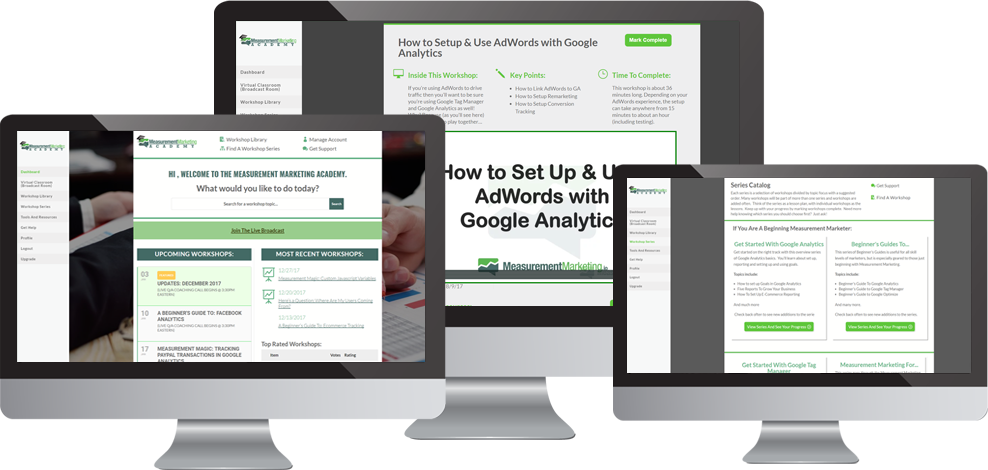 The Measurement
Marketing Academy
Perfect for small business owners or marketing teams who want to learn and expand skills and build a system to help them grow.
This one-of-a-kind instruction program gives you access to more than 100 "lessons" in a workshop format. Members can follow a guided path or have the flexibility of moving to individual suggested topics and varying skill levels.
If you're a marketer looking to implement time-tested marketing strategies at your own pace, with the guidance and support of an expert team, this is for you!
The best choice for larger companies ready to train a team, scale their advertising or grow faster.
Measurement Marketing Private Guided Training is a "done-with-you" service that will help gain confidence in mastering your marketing numbers the fastest and most painless way possible.
Think of it as learning how to ride a bike. The only way for you to learn is to actually ride a bike, but the fastest way to do so is to have training wheels on and a coach to lead the way.
The Measurement Marketing Private Guided Training provides both the training wheels and the coach.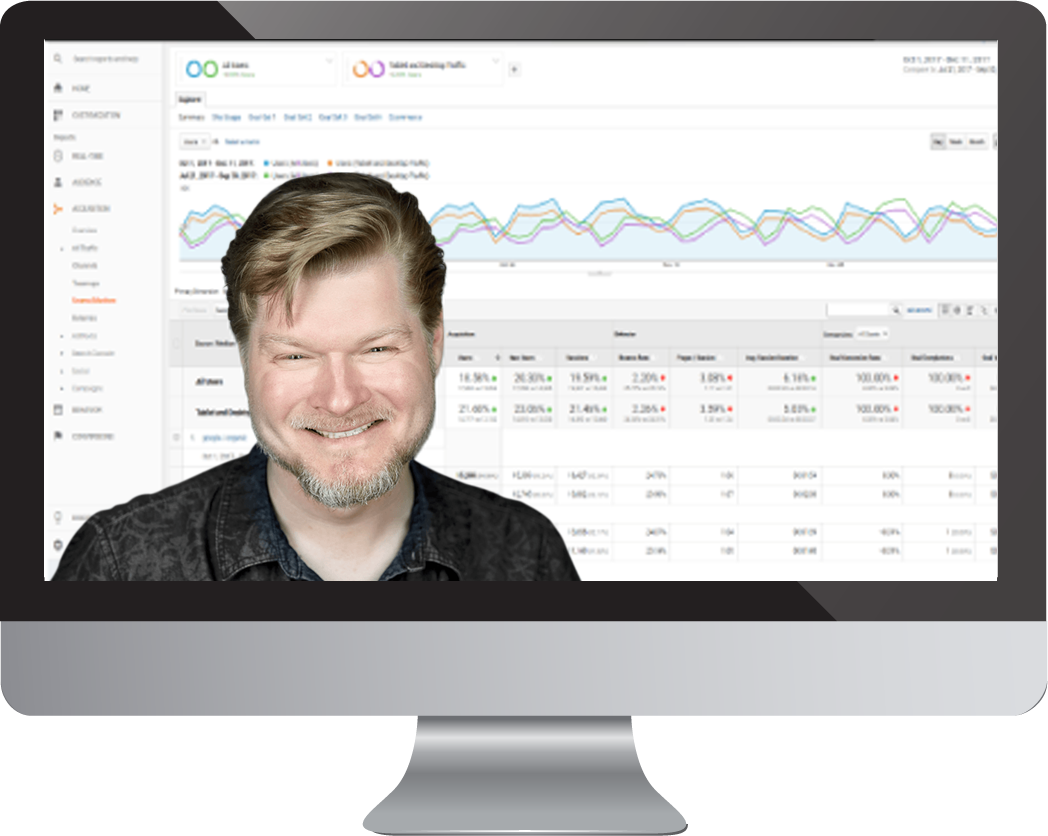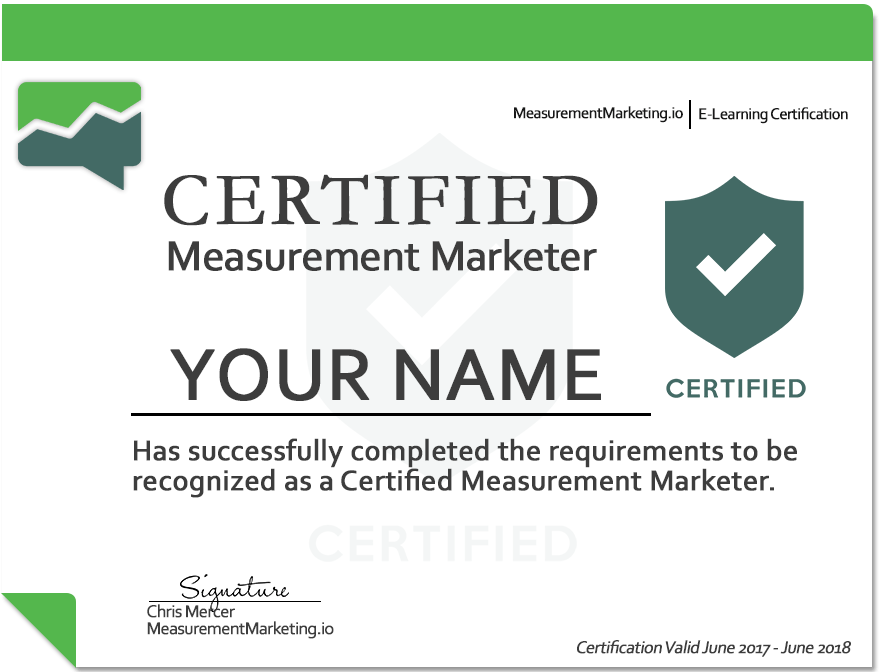 Measurement Marketing
Certification Course
A great choice for freelancers who want to build skills to improve services and take on bigger clients.
This 13-week live certification (8-weeks of live classes plus a 5-week certification window) is an immersive, hands-on, real-time curriculum with immediate real-life application to your own business.
You'll get small-group instruction, homework, feedback, support, and testing – and finish the course with a true, high-demand, skill set.
Join One Of Our FREE Webinars And Start Using Google Analytics & Google Tag Manager To Become a Better And More Successful Marketer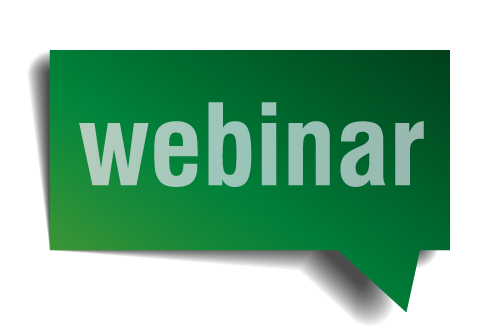 "…Overall, joining Chris and Measurement Marketing is an investment IF you are serious about improving your online marketing performance for your client or your own business. 100% GUARANTEED!"
"You don't just need analytics, you need analytics you can trust and professionals who can make heads or tails of it. When it comes to implementing systems the only company I trust is Chris Mercer and Measurement Marketing."
"When I have an advanced issue with Google Analytics — I call Mercer. He just flat out knows his stuff when it comes
to conversion rate optimization
and analytics."
"Knowing your numbers is the key to scaling business quickly. With technology moving at a rapid pace it's now more important than ever before to track all your data and know how to read it… so you can make decisions quickly. The guy I go to for all my analytics training is Chris Mercer. I highly recommend you buy everything he has right away. Learn it, apply it and watch your business grow… you'll thank me!"
Since working with MeasurementMarketing.io,
I feel I have so much more data to make decisions that help me become a better marketer.
Before I made my decision more on gut feeling and how much engagement I could note. Now, I have a tool and make my decisions based on data, not on gut. I feel like I found THE missing link."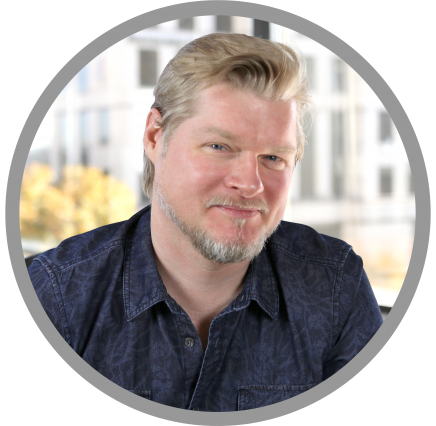 Meet Chris Mercer
Chris Mercer, who goes by "Mercer" is the co-owner of Measurement Marketing.io. Apart from training business owners how to measure and improve their sales funnels, he is a top contributor and speaker at multiple analytics and optimizations conferences and blogs like Conversions XL, Conversions Conference, Digital Marketer, Traffic & Conversions Summit, Social Media Examiner and more.

Copyright 2020 MeasurementMarketing.io