There Is A Ton Of Money To Be Made From Understanding Your Marketing Numbers
"Know Your Numbers, Grow Your Numbers"
FROM: Chris Mercer, Founder of MeasurementMarketing.io
There are two sides to "guesswork marketing:"
Unsuccessful marketers don't know what they're doing wrong.
Successful marketers don't know what they're doing right (and therefore, don't know how to replicate their success).
Where

do you fall under?

Either way, these things are happening NOT because the answers are impossible to come by, but the path to knowing them is filled with data, numbers and metrics, which could be scary for many.
Your Marketing Numbers = Your Potential Customers
Talking To You
Feeling "data jitters" is normal.
The words "tracking", "analytics", and "metrics" can stress out many marketers.
The thought of going through Google Analytics or Google Tag Manager can scare many business owners.
However, it's a challenge you need to overcome.
Why?
Here's something that you need to know about your customers:
The market is obvious and blunt.
They will let you know what they like and what they don't like and you will see these through your
marketing numbers.
They will click most on headlines that appeal to them
They will "bounce" from your sales pages if the content is not meeting their expectations
They will abandon your order form or shopping cart if there's something confusing them
Through your marketing numbers, you will see these user behaviors in patterns and trends. With your marketing numbers, you will discover that the power is in the pattern and the truth is in the trend — and these will empower you to stir your business to the right direction.
You can stop wasting money on paid traffic that doesn't bring results and focus your resources on traffic sources that do. You will be armed with specific tactics to improve your funnels because you will know which specific leaks to plug.
So, how do you go from "going with your gut" and crossing your fingers to becoming a data-driven marketer who knows how to to turn prospects into repeat customers?
Introducing The Measurement Marketing Academy Membership

(EXCLUSIVE OFFER: $1 For The First 30 Days)
The Measurement Marketing Academy is the most comprehensive knowledge database of anything and everything related to tracking and measuring your marketing. It's made by marketers for marketers so every topic has a practical application that you can implement for your business in order for you to:
–> Get more leads
–> Acquire more customers
–> Repeat your successful funnels
The Measurement Marketing Academy gives you confidence to answer pertinent marketing questions such as "Where are my visitors coming from?", "Which of my paid channels are bringing in the most revenue?" and "Where are the leaks in my funnels?" just to name a few.
You also gain confidence in answering more granular questions such as "At which point on my sales page are my prospects dropping off?" or "Which traffic channels are assisting to your conversions?"
The Measurement Marketing Academy is a marketer-friendly Google Analytics/Google Tag Manager tutorial, a digital marketing premium support service, a collaborative online community of marketers, and a collection of practical marketing tools — all rolled into one program.
Here's What You're Getting With Your
Measurement Marketing Academy Membership:
A Collection Of 80+ Comprehensive Video Workshops
From the moment you watch your first workshop, you will feel more confident and in control of your marketing numbers the next time you log into your Google Analytics Account.
You will get up-to-date step-by-step instructions as a Measurement Marketing expert walks you through what you need to do. You will also gain insights into the possible numbers you could be seeing for your own business and a suggested action plan so you know what next steps to take.
LIVE Weekly Q&A Calls
You will have questions, there's no doubt about it. The more questions you ask, the faster you'll be able to master your numbers. The weekly live Q&A calls are where you can ask any questions you may have.
Every single week, You get a front row seat to the latest and greatest measurement marketing techniques and get the answers you need live, and on the spot.
You get your burning questions answered as well as learn from top marketers around the world.
"Ask-The-Experts" Premium Support
A Measurement Marketing expert is ready to help you whenever you find yourself questions about your marketing numbers. The answers you get are NEVER canned. Everything is personalized and customized to your situation so you can take specific actions to get the answers you need.
Access To A Private Measurement Marketing Facebook Group
Connect with other measurement marketers around the world. Do you want to know the best practices other marketers are implementing for their business? Go ahead and ask. Want to get opinions or suggestions on a marketing idea that you have? Feel free to post it in the group and pick the brains of other marketers (our Measurement Marketing experts will be there, too!).

Here's What Our Members Are Saying:
"Knowing your numbers is the key to scaling business quickly. With technology moving at a rapid pace it's now more important than ever before to track all your data and know how to read it… so you can make decisions quickly. The guy I go to for all my analytics training is Chris Mercer. I highly recommend you buy everything he has right away. Learn it, apply it and watch your business grow… you'll thank me!" Chris Koehl
"I think [the] Measurement Marketing Academy Membership is the missing link for every marketer. Since becoming a member I feel I have so much more data to make decisions that help me become a better marketer. Before I made my decision more on gut feeling and how much engagement I could note. Now, I have a tool and make my decisions based on data, not on gut. I feel like I found THE missing link." Melanie Summer
"I shouldn't tell anyone this, but Measurement Marketing Academy is my secret agent. They are my absolute go-to source when I have questions about tracking and measurement with my client's analytic accounts. If the workshop library doesn't answer my question, the team is there to help me figure out what is going on. And Mercer is as relatable as he is knowledgeable." Dusteen Drees
Not A Numbers Person? Not A Problem!
The Measurement Marketing Academy is not created for data scientists. It is for business owners, solopreneurs, marketing agencies, and employed/freelance marketers to gain more confidence in their marketing decisions using data-driven insights.
You don't need to be a data wizard, a numbers guru or a spreadsheets expert to become a Measurement Marketer. There will be numbers involved, so interest in knowing user behaviors using marketing data would be necessary, but you don't need to be a numbers expert at all.
All you need to be is a marketer with a burning desire to get more positive results, acquire more customers and earn more money.

Get Even More From Your Measurement Marketing Academy Membership With These Bonuses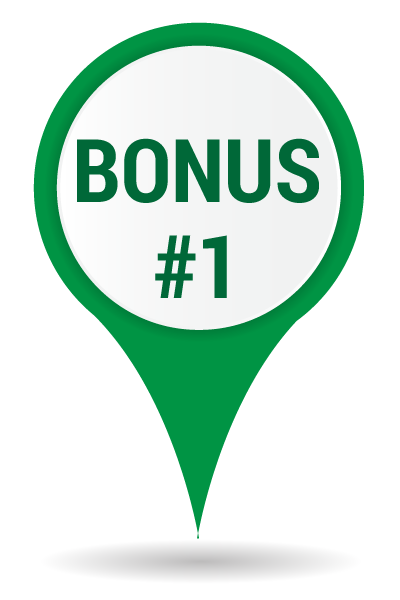 Bonus #1 – The Google Analytics Report Card
The Google Analytics Report Card, your "cheat sheet" to the perfect Google Analytics setup!
Even if you have no idea where to start, this Google Analytics Report Card will give you the blueprint to a Google Analytics set-up built for success. You'll have a checklist created by the measurement marketing experts that will guide through the must-haves of a great setup.
Important checkpoints like creating a "backup view", setting up bot filters, enabling demographic reports, and much more will guide you to a Google Analytics setup that 95% of marketers don't have!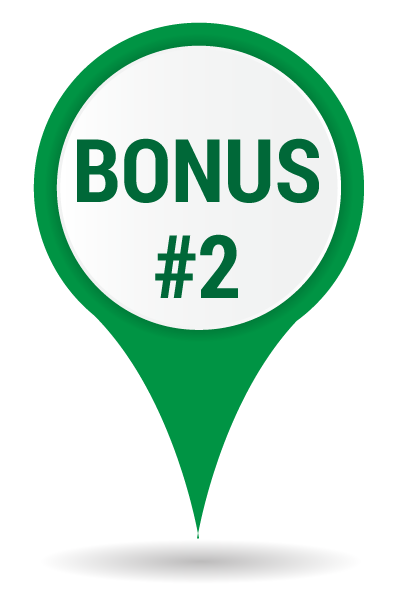 Bonus #2 – The UTM Traffic Tracker
Picture yourself hitting the ground running with one the most important marketing skills: properly tracking your traffic. With the UTM Traffic Tracker and accompanying Traffic acquisition series , you'll know exactly which traffic sources bring your the most visitors and which ones are the most profitable.
This means that you won't waste money on channels that don't work for your business.
You'll be able to create smarter campaigns that target your ideal customer and bring your the best results! How awesome is that?
Become A Member Of The Measurement Marketing Academy
Only $1 For The First 30 Days


Know Your Numbers, Grow Your Numbers!


Make More Money By Being Confident In Your Marketing Numbers
"First of all, tracking online marketing data properly is hard. Analyzing and optimizing is harder. If you feel overwhelmed with Google Analytics and Google Tag Manager, I highly, highly, HIGHLY recommend you to subscribe at Measurement Marketing Academy because Chris Mercer (the founder and the instructor) is an EXCELLENT TEACHER who will not only explain, but he will show you EVERYTHING about GA and GTM in a step by step manner. His program is so comprehensive and has tons of resources to help you become a DATA-DRIVEN DIGITAL MARKETER. Plus, you also get personal help from him by using the chat support and a private Facebook group so you won't get lost and confused along the way. Overall, joining Chris and SeriouslySimpleMarketing is an investment IF you are serious about improving your online marketing performance for your client or your own business. 100% GUARANTEED!" Neil Ednacot
"[The] Measurement Marketing Academy Membership is an amazing resource if you want to be a the top of your game when it comes to Analytics and Google Tag Manager. Hot topics and solutions to issues are discussed as well as learning about latest and greatest features. Highly recommended." Darren Craig
Become A Member Of Measurement Marketing Academy
Only $1 For The First 30 Days


Frequently Asked Questions
What Is Measurement Marketing?
Measurement marketing is a strategy that involves effectivel traking user behaviors and using this data to get more leads and acquire more customers
Will you be increasong your monthly membership rate?
Yes, we've gone through several price increases in the past. However, as long as you keep your membership active, you will be locked into the monthly rate that you are subscribing to today. In short, you will not be affected with future price increases.
Can I cancel my membership?
Yes. You can cancel your membership anytime.
Will I get one-on-one support if I have questions?
Absolutely! When you use any of our support channels, you will be in contact with a Measurement Marketing expert to answer your questions. There's no limit to the number of exchanges. We also use visual aids such as walk through videos to make sure that you're clear on what steps to take.
Is Measurement Marketing right for me?
Measurement Marketing is for every marketers, business owners, and agencies who want to have clear sight lines on what they need to do to push their businesses forward. If you're running paid traffic to your site and want to maximize your spend, Measurement Marketing is definitely for you.
Become A Member Of Measurement Marketing Academy
Only $1 For The First 30 Days


Copyright 2018 MeasurementMarketing.io