Through a unique, practical training method, this Marketing Certification gives you a special skill set most marketers overlook…
(Get ahead of your competition or add a new "done for you" service
to your own company)
In this intensive, 13-week live training program you'll get:
Expert training from a leading analytics speaker and presenter.  
Hands-on, real-time curriculum with immediate real-life application to your own business.
An immersive 8-weeks of live classes plus a 5-week certification window.
In-depth training on Google Analytics and Google Tag Manager to implement strategies based on data. 
Content, homework, feedback, support and testing – you'll finish the course with a true, high-demand, skill set.
Small class size to maximize learning
Plenty of hand holding support, including weekly "office hours" to address your questions
A dedicated Slack channel for students only to ensure you get all the support you need.
One year access to the Measurement Marketing Academy and additional support.
The Measurement Marketing Academy 13-Week Certification
The ONLY marketing certification that teaches you the practical skills of understanding your marketing insights, breaking them down into practical intel, and solving unique business problems.
Get On The Wait List For The Next Session!
This Course Is For You If:
You are a marketer who asks questions, actively participates, and is always learning.
You want to stand out from 95% of other marketers with a specialized skills set.
You want a certification that has direct, concrete benefit with immediate real-life application to your business.
You need to add or enhance an analytics service to your freelance business.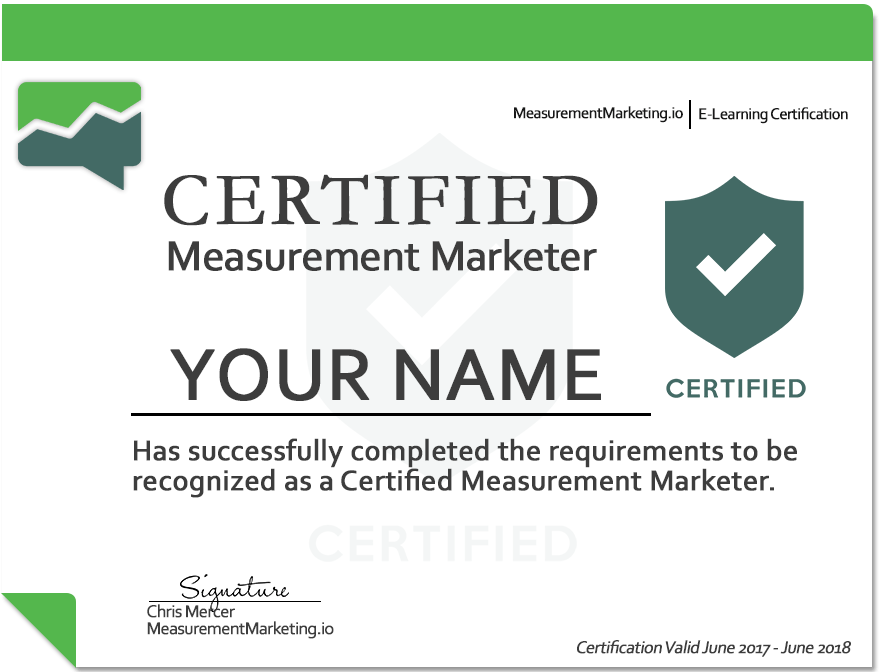 "Knowing your numbers is the key to scaling business quickly. With technology moving at a rapid pace it's now more important than ever before to track all your data and know how to read it… so you can make decisions quickly. The guy I go to for all my analytics training is Chris Mercer. I highly recommend you buy everything he has right away. Learn it, apply it and watch your business grow… you'll thank me!" Chris Koehl
"Since working with MeasurementMarketing.io, I feel I have so much more data to make decisions that help me become a better marketer. Before I made my decision more on gut feeling and how much engagement I could note. Now, I have a tool and make my decisions based on data, not on gut. I feel like I found THE missing link." Melanie Summer
Get On The Wait List For The Next Session!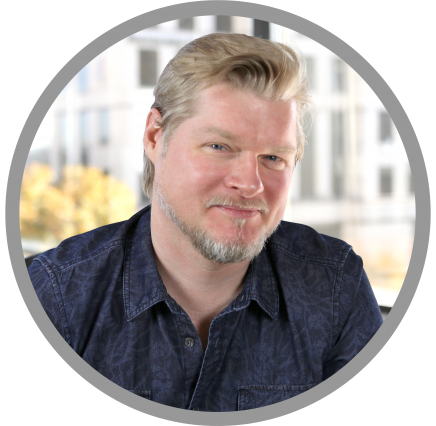 Meet Mercer
Chris Mercer, who goes by "Mercer" is the co-owner of Measurement Marketing.io. Apart from training top businesses how to measure and improve their sales funnels, he is a top contributor and speaker at multiple analytics and optimizations conferences and blogs like Conversions XL, Conversions Conference, Digital Marketer, Traffic & Conversions Summit, Social Media Examiner and more.